Just today we have been suffering from the onslaught of storm Ciara (edit) and now storm Dennis has arrived. Trees are down and much debris on the pavements. The chain saws are out and the branches are being shredded.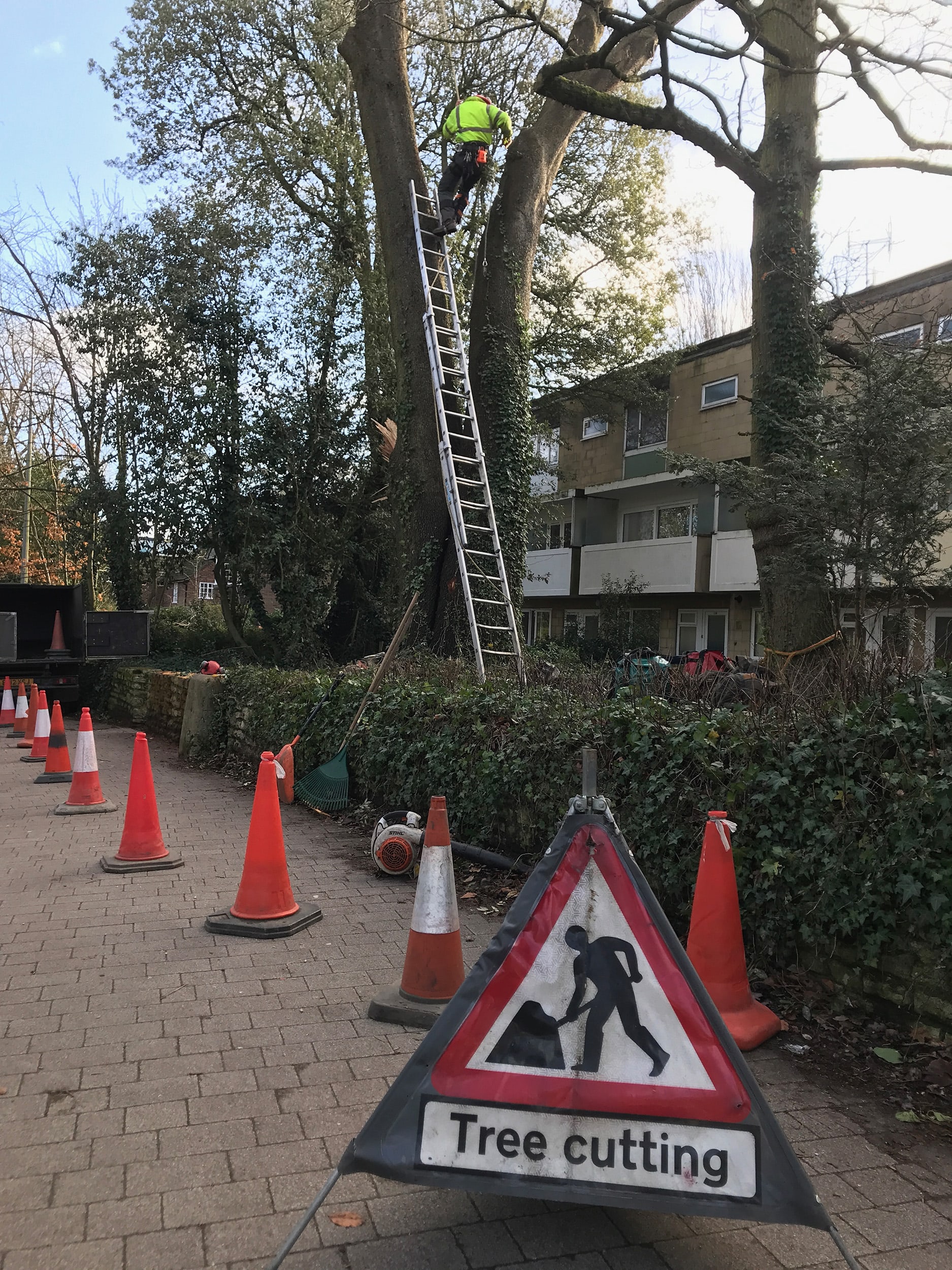 But why is this storm named Ciara?
The UK, Irish and the Dutch met offices have agreed a naming system that alternates between male and female names. You can see here from this snapshot from WikiPedia that the names are set for 2020.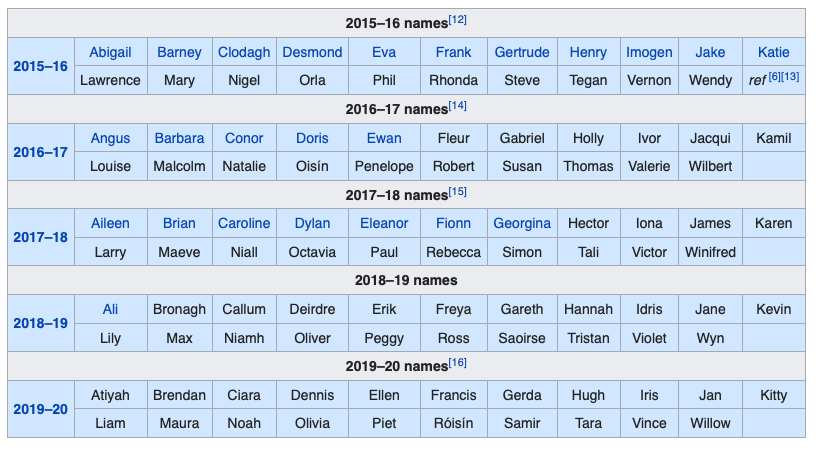 You can see that Dennis is indeed the next named storm.
Some of these names are a little worrying. How will we feel under the storm named Noah? Let's hope this won't tempt fate to give us a large flood. Storm Francis could be male or female. Storm Kitty promises to give us raining cats and dogs I suppose.
Banner Photo byKym MacKinnononUnsplash