New Betamarine engine arrived at the marina in a big cardboard box. Beautifully packaged and mounted on a wooden palet. Two control panels where taken home for safe keeping and for checking against the new dashboards that I had made.
The Engine Bay was prepared and waiting - did I get the measurements right?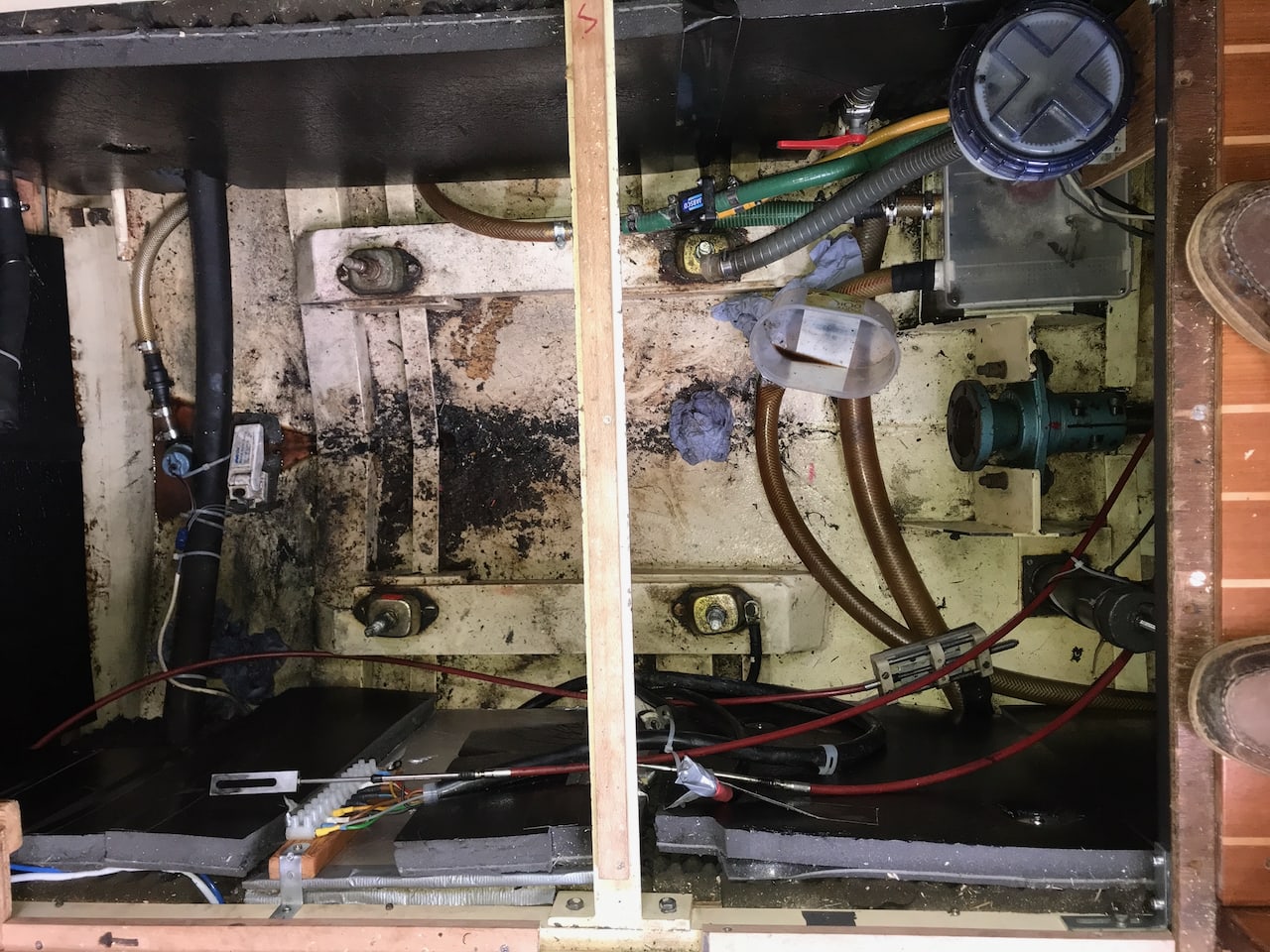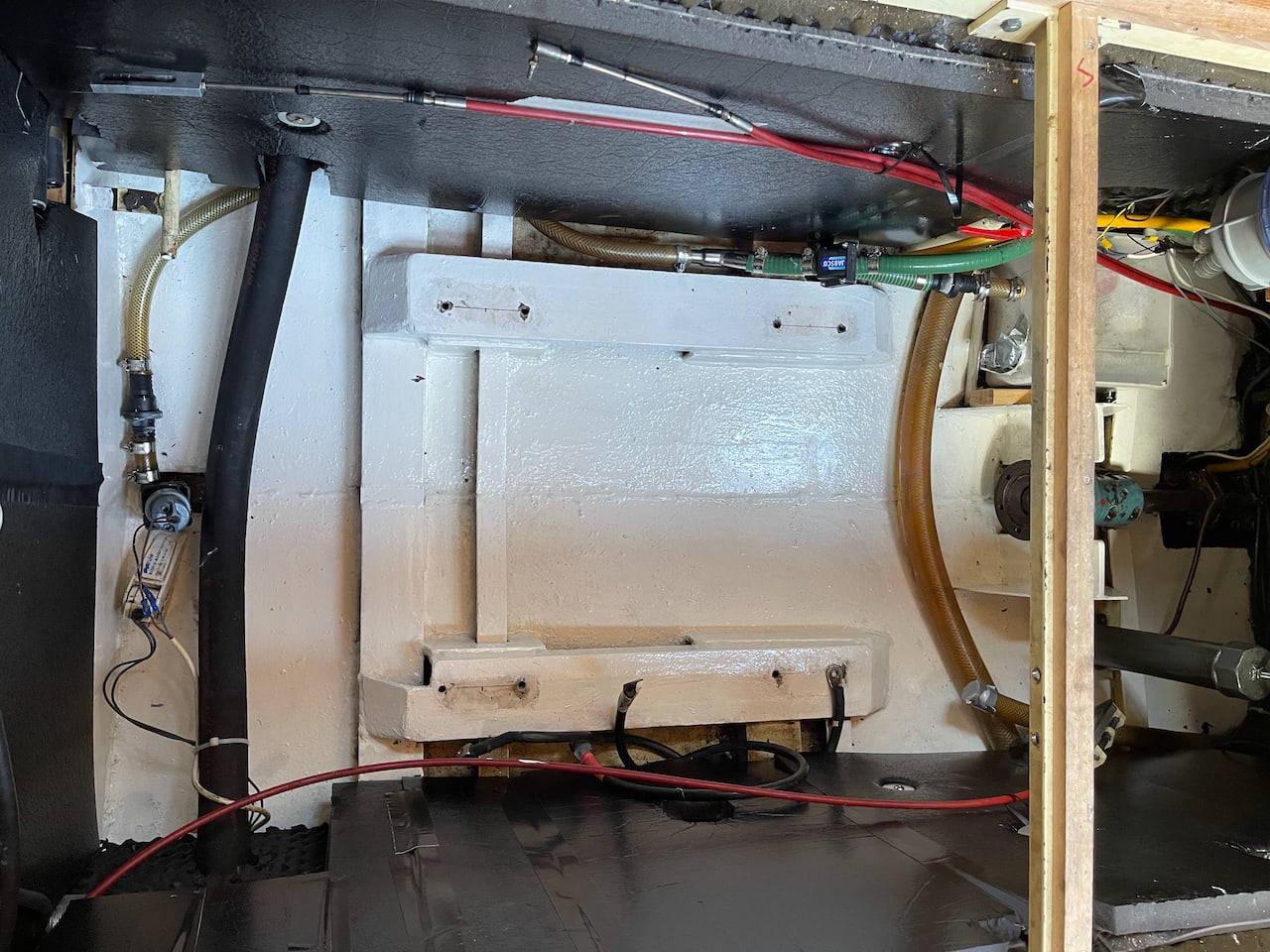 You can't fit a brand new engine into a dirty engine bay can you?
How did I measure the engine bay and bearers?
I built a jig from wood and mounted this in the position on the bearers. Take a look at this video
Engine was delivered and we now needed to use a crane to lift into position.
Thanks to George the crane driver, Les and Neil who also did some heavy lifting - and friends and family who came to watch.